Marie Oosterbaan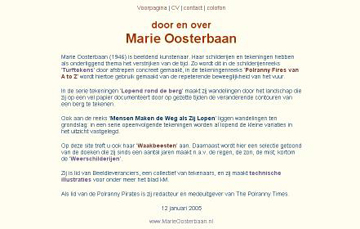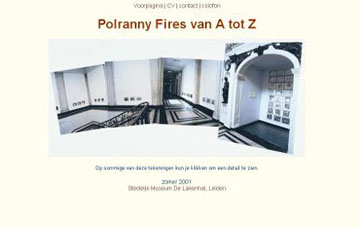 Marie Oosterbaan (1946) is an artist. Her paintings and drawings have the passing of time as underlying subject. Besides her work of her own, she also takes assignments, for example: she illustrates and writes articles in the magazines 'kM', 'Vorm en Vent', 'Palet' and 'The Polranny Times'. She's a member of 'The Polranny Pirates' and 'De Natte Wang'.
Marie wanted to have a simple website, that has the 'look and feel' of a newspaper. I registered a domain name for her and registered the website with search engines. Together, we regularly work on the site, and discover new ways of presenting works of art on a website.
You can find the site on www.marieoosterbaan.nl.